Digital Marketing Specialist
Monolith India is looking to expand its digital marketing team in Chennai and
looking for passionate marketing professionals active in the digital marketing domain.
The ideal person should provide insights and perspective in designing marketing strategies for the company, evaluate emerging technologies and adept to changes.
Digital Marketing Specialist Job Responsibilities
❖ Plans and executes SEO/SEM by researching and using appropriate keywords.
❖ Responsible for all marketing campaigns across all digital channels.
❖ Designs, build, and manage company's social media presence.
❖ Prepare campaign performance reports (ROI and KPIs) for all digital marketing campaigns and assesses against organisational goals.
❖ Use the campaign report to identify trends and insights and optimize AD spend and performance.
❖ Brainstorms new and creative growth strategies including experiments, conversion tests in digital marketing.
❖ Collaborate with internal teams to create landing pages and optimize user experience.
❖ Knowledge in basic web development and landing page UX design is a great addition.
❖ Possess strong analytical ability to evaluate customer experience across multiple channels and customer touch points.
❖ Identify drop off points and conversion point to optimize user funnels.
Digital Marketing Qualifications / Skills
❖ Graduate degree in marketing or related field or with rich experience and proven track record.
❖ Self-motivated, highly organised with multi-tasking ability.
❖ Strong knowledge in marketing research and statistical analysis
❖ Experience in identifying target audiences and devising digital campaigns that engage, inform, and motivate
❖ Proven working experience in digital marketing, particularly within the industry
❖ Hands-on experience leading and managing SEO/SEM including creating and managing PPC AD campaigns, email and database marketing, social media advertising campaigns.
❖ Optimizing landing pages, user funnel, analyse AB and other multivariate statistical experiments
❖ Strong knowledge in marketing analytics tools and ad serving tools.
❖ Working knowledge of HTML, CSS, and JavaScript is a great addition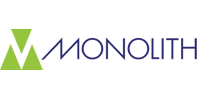 Ashok Nagar, India, Chennai, Tamil Nadu, India