Event Operations (Audio Visual) Technician - Sydney
Monolith Technologies is seeking an Event Operations Technician with a passion for live events, audio-visual experiences, team management, and a commitment to program excellence. The ideal candidate is a SME in at least one area across the Audio, Visual, Lights (AVL) discipline.
Joining our Event Operations team supporting Facebook/Meta, the ideal candidate will be part of the Event Operations team in market that provides end-to-end event production including technical coordination, presentation setup and support, AV/VC services, streaming, and management.
The ideal candidate should have strong problem solving skills, deep technical production knowledge (in one discipline across the AVL spectrum), exposure to installed audio-visual systems, with a background in Live Events.
Operate and maintain Facebook's professional AVL equipment, being a SME in their relevant discipline.
Act as an Operator for all events, executing on the technical brief and cue list to crew as necessary.
Reports to Event Operations Lead.
Assist with pulling, staging & strike of AV equipment as necessary.
Able to perform troubleshooting as needed and escalate as necessary with the the proper diagnostics and information (in their relevant discipline).
Take on tasks in special projects as outlined by Supervisor and executes them within agreed timeline.
Assist in the conduct of weekly preventative maintenance across the venue to ensure equipment serviceability (in their relevant discipline).
Able to appreciate the Coordinator's workflow is scheduling events. Assist to ensure all entries and schedules are updated on their calendars and in synced with the Event Tool.
Being able to demonstrates technical aptitude to learn and take on other responsibilities operationally across the AVL spectrum within the venue.
Adheres to Operational and Technical SOPs
Assist to develop Technical SOPs for the venue in the area of expertise.
Develop clear documentation to educate teams on best practices and mitigating risk in our operational environment within their expertise.
Open to regular trainings and refreshers.
Be able to act as principal trainer in their field of expertise.
2-5 years of technical & operational knowledge with audio visual equipment in a live event setting, demonstrating proficiency in at least one area across audio, video, lighting and projection disciplines.
Experience with technical challenges and problem solving needs in an event production environment (in their relevant discipline).
Able to read and understand AV system diagrams and processes significant knowledge of technical event support system architectures (in their relevant discipline).
Ability to take direction well.
Have an appreciation of various live events formats and how to execute them flawlessly.
Enjoys working in a team-oriented environment and is highly motivated and communicative.
Excellent interpersonal skills, with the ability to build relationships and collaborate within a diverse, cross-functional team.
Able to communicate difficult and sensitive information tactfully.
Self-starter, demonstrates ability to adapt and being open to learning.
Must be comfortable working in a fast-paced, diverse & demanding environment and copes well under pressure.
Proficient with Microsoft Office, Outlook & Google Suite and/or other business applications.
Video conferencing and Streaming experience a huge plus.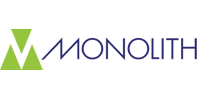 Media & Event Services