Audio Visual Technician (Singapore)
Monolith Technologies (https://monolith.asia/) is looking for a highly motivated individual to join the team at one of our large multinational clients in providing technical and administrative client services. The ideal candidate should have a minimum of three years of experience providing technical support services for events, video conferencing, audio visual systems in a professional environment. Attention to detail, commitment to high quality service and professionalism are required.
Position involves providing technical support, first level break fix and problem resolution for technical issues. Background in audio visual systems integration for video conference, audio visual and multimedia event facilities preferred. Experience providing direct customer service support for corporate events and audio visual services also required including customer consultation, set up and support experience and direct experience providing in room and on-site support for audio visual, video conferencing and multimedia event systems.
Strong, effective communication and organizational skills are a must. Experience managing and coordinating technical support vendors and services, reviewing and understanding technical systems quotations, system technical diagrams and a proven ability to understand, support and managed complex audio visual facilities a strong plus.
l Three years of technical support for audio visual, video conferencing event auditorium and multi- purpose audio visual facilities required.
l Three years of direct support for users of video conferencing, multimedia facilities and audio visual systems.
l Experience in providing technical support for audio visual services in event spaces, auditoriums or complex multi-purpose facilities.
l Experience in providing break fix and systems repair services.
l Audio visual systems integration and repair experience.
l Vendor management for break fix or systems integration for audio visual facilities a strong plus.
l Minimum three years of corporate or professional experience working in a fast paced technology environment.
l Demonstrated customer service experience.
l Experience in providing service reports and conducting regular service reporting meetings.
l Strong Microsoft Office skills
l Business level English
l Technology help desk experience
l Producing, Coordinating and Management of Events on the AV Technical side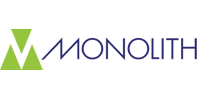 Media & Event Services