Animation Subject Matter Expert (Chennai, Tamil Nadu)
We are seeking a highly organized and detail-oriented Subject Matter expert join our Research and Development team. The ideal candidate will have excellent organizational skills, research skills, strong communication skills, and the ability to work effectively with different teams.
Roles & Responsibilities:
Serve as the primary resource for in-depth knowledge and expertise in the assigned subject area.
Conduct extensive research and stay updated with the latest developments and advancements in the field.
Collaborate with instructional designers, content developers, or educators to create or review educational materials, curriculum, or training programs.
Provide guidance and support in aligning educational content with learning objectives and standards.
Review and analyse existing educational materials for accuracy, relevance, and quality.
Develop and deliver training sessions, workshops, or presentations to educators or professionals in the field.
Answer inquiries from educators, students, or stakeholders regarding the subject matter.
Offer insights and recommendations to improve the effectiveness and impact of educational programs or materials.
Collaborate with a team of experts or stakeholders to develop strategies and plans for educational initiatives.
Stay updated with industry trends, emerging research, and best practices related to the subject matter.
Develop personalized learning plans and set achievable goals for each student.
Deliver engaging and interactive lessons that cater to individual learning styles.
Explain complex concepts and reinforce subject-specific knowledge.
Stay up to date with curriculum changes, educational trends, and teaching methodologies.
Proven experience in tutoring, teaching, or mentoring students.
Patience and the ability to adapt teaching strategies to suit individual students.
Empathy and a genuine passion for helping students succeed.
Organizational skills to manage lesson plans, materials, and student records.
Familiarity with educational technology and online tutoring platforms (if applicable).
Advanced degree (Master's or Ph.D.) in the relevant subject area or a related field will be an added advantage.
Extensive knowledge and expertise in the subject matter, demonstrated through research, professional experience, or publications.
Strong analytical and critical thinking skills to evaluate and synthesize complex information.
Excellent written and verbal communication skills, with the ability to convey technical concepts to a non-technical audience.
Attention to detail and a commitment to accuracy and quality in all work.
Experience in instructional design, curriculum development, or educational content creation is desirable.
Proficiency in using relevant software such as Maya/3DS max/ Blender.
Proficiency in using relevant software such as Unreal/Unity is an added advantage.
Ability to work independently and collaboratively in a team environment.
Strong organizational skills to manage multiple projects and meet deadlines.
A passion for continuous learning and professional development.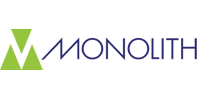 Ashok Nagar, Chennai, Tamil Nadu, India