3D Animation Lecturer (Chennai, Tamil Nadu)
Animation Lecturer Job Responsibilities:
❖ Lecturing students in 3D concepts.
❖ Consult with other trainers and managers.
❖ Create, distribute, schedule classes.
❖ Communicate lecturing needs and online resources.
❖ Maintain a database of all lecturing materials.
❖ Create lecturing strategies, initiatives, and materials.
❖ Review student performance and learning.
❖ Conduct various modes of classes such as online, offline.
❖ Identify student weakness and mentor them.
Qualifications / Skills needed:
❖ A sound knowledge in basics of Sketching, Character design, Storyboarding, 3D modelling, Texturing, Rigging, Animation, Shading, Lighting, rendering, Compositing & Editing (Nuke,
After effects).
❖ Experience and strong knowledge as 3D Generalist.
❖ Graduate degree in Visual Communication or related field is an added advantage.
❖ Self-motivated, highly organised with multi-tasking ability.
❖ Blender
❖ Unreal & Unity
❖ Autodesk maya
❖ Illustrator
❖ Adobe Photoshop
Educational Qualification
UG/PG In Fine Arts or Any degree with 3D and VFX certification.
2+ years of Teaching experience in above mentioned expertise domain.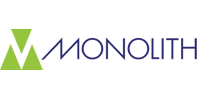 Ashok Nagar, Chennai, Tamil Nadu, India