Dot Net Developer (Chennai, Tamil Nadu)
We are looking for a highly-skilled, organized and ambitious .Net Developer to join our client's dynamic and growing team.
The .NET developer's duties include sourcing project requirements, deciding on the most appropriate software solutions, and ensuring that developments are error-free. You should also ensure that the final products are well-presented and engaging.
Key Skills :
Desired Technical Skills:
Proven experience as a .NET Developer
Familiarity with the ASP.NET framework, SQL Server and design/architectural patterns (e.g. Model-View-Controller
(MVC))
 Sound Knowledge in C#
Familiarity with architecture styles/APIs (REST, RPC)
Understanding of Agile methodologies
Excellent troubleshooting and communication skills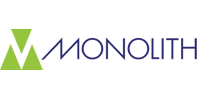 India, Chennai, Tamil Nadu