Video Producer (Mumbai, India)
Monolith is seeking a Video Producer who has a passion for video narration, audio-visual experiences, and is committed to program excellence.
You will be part of the regional Multimedia team that provides end-to-end production services, including pre-production consultation, conceptualization, production coordination/operation, post-production editing and motion graphic design. The ideal candidate should be a self-starter, have a strong background in videography and a keen sense for multinational corporate aesthetics and culture. An exciting opportunity to pioneer video production service in the Mumbai office of a top tier Fortune 500 company.
- Provide end-to-end video production solutions to effectively/creatively communicate the business objectives across multimedia platforms
- Provide video conceptual/production consultation to staff based on the business needs
- Translate abstract concepts into creative and effective visual in line with the brand
- Manage video assets and archive
- Lead video projects and being able to play various roles in other production support
- Manage/oversee large scale productions in partnership with vendor
- Manage concurrent video production project effectively in a fast paced, high profile studio environment
- Have regular syncs with Managers to keep them informed of developments of the service
- Contributes to departmental workflow procedures and SOPs documentation
- Reviews/Identify system deficiencies, feedback, suggest and implements solutions
- Contributes to workflow, procedures and SOPs documentation
- Ability to produce and deliver simple video interviews independently from end to end
- Excellent producing/organizational skills and attention to detail
- Hands on experience in live studio/location shoots; lighting, streaming and camera operations
- Advanced skills in Video Editing and Motion Graphic Design (Adobe Creative Suites)
- Experienced with basic technical troubleshooting procedure in video production environment
- Good interpersonal, verbal & written communication skills working directly with senior management
- Understanding the brand and adopting the aesthetics creatively
- Thrive in corporate environment
- Comfortable working in a fast-paced, diverse environment and perform well under pressure
- Able to take ownership and be accountable either working as a team or independently
- Ability to work flexible hours
- Proficient with Microsoft Office, Outlook and/or other business applications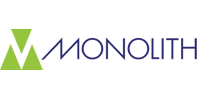 India, Mumbai, Maharashtra