Tele-Caller (Chennai, Tamil Nadu)
We are searching for an engaged tele caller to boost sales by reaching out to current and possible leads. You should also jot down important notes during conversations to facilitate follow-ups. To be successful as a tele caller, you should be able to convince even the toughest of individuals to understand our courses and get enrolled to upgrade their career path.
Understanding the timely business needs.
Responsible for collecting student information and support in various documentation till the admission procedures are completed.
To call active and potential leads to encourage and enrol in the course
To note important details of each conversation.
To coordinate with Sales team on business prospects for closure.
Maintain records of all enquires and follow-up with replies on a timely basis.
Attending regular team meetings to clarify progress and performance-related expectations.
To support business development team on BTL activities.
High school diploma or equivalent.
Prior experience as a tele caller or similar.
Hands-on experience in MS Office package.
Exposure to diverse viewpoints, cultural norms, and experiences.
Answering customers' queries on the Courses
Exceptional verbal communication.
Capacity to receive critique without internalizing it.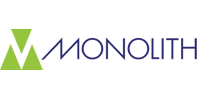 Chennai, Tamil Nadu, India