Technical Lead (Chennai, Tamil Nadu)
We are searching for an innovative Technical Lead to join our Client's dynamic and growing team.
As the technical lead, you will oversee the company's technical team and all projects they undertake, analyze briefs, write progress reports, identify risks, and develop work schedules. You should be able to work with your team and inspire them to reach their goals.
You will head all technical matters companywide and manage technical support team. You will work collaboratively with clients/users, the development team, and various stakeholders within the company to ensure the delivery of all products in an efficient, timely manner.
Technical Lead Duties and Responsibilities
Conduct interviews, hire and train new technical support/IT staff
Work closely with customers and internal teams to develop, execute, and monitor implementation/deployment plans to successfully deliver solutions within agreed upon timeframes.
Determining project requirements and developing work schedules for the team.
Provide guidance and insight to upper management and procure buy-in
Lead the development and implementation of a coordinated set of plans and programs for all phases to meet the goals and priorities of the projects.
Report progress, including any changes made to plans and production
Contribute to product design and establishment of requirements
Delegate technical responsibilities and monitor the progress of projects
Deliver products consistently, on time, and on budget
Oversee user testing and report results—adjust requirements as needed
Work closely with project manager during all phases of the development lifecycle
Review all work produced by the development team
Ensure code produced meets company standards.
Technical Skill requirements :
Minimum of 5 years' experience in the Information Technology field.
Minimum of 5 years' experience in ROR/JAVA
Minimum of 2 years' experience in management
Ability to work in a high-pressure, deadline-driven environment
Exceptional communication and reporting skills
Solid working knowledge in all required software and programming languages
Outstanding leadership skills and ability to delegate responsibilities effectively.
Bachelor's degree in computer science, information technology, or related field.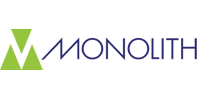 India, Chennai, Tamil Nadu, India