Sr. Java Developer (Chennai, Tamil Nadu)
Java Developers are responsible for developing applications and software using the Java programming language, these specialized programmers collaborate with fellow software engineers, web developers, and others who use Java for developing business applications, websites and more.
We are looking for a highly-skilled, professional Sr. JAVA Developer to join our Client's dynamic and growing team who will be responsible for the design, development, and management of Java-based applications.
Key Skills :
JAVA
Spring Boot
Spring MVC
Spring Security
API
Microservices
Desired Technical Skills :
Strong Object Oriented development background in Java/J2EE.
Experience in Spring/Spring Boot/JSF, RESTFUL/SOAP Web services development.
Experience in JAVA development using Eclipse or similar tooling.
Should possess good experience in CSS, HTML, XML, JUNIT
Extensive experience in Spring MVC and Spring security.
Exposure to agile software development methodologies.
Good oral and written communication skills.
Good analytical and problem-solving skills.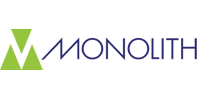 India, Chennai, Tamil Nadu