Senior Full Stack Developer (Chennai, Tamil Nadu)
We are looking for a highly-skilled, Software professional to join our dynamically growing Software Development team as Full Stack Developer
Knowledge in Tools :
NodeJS, MongoDB, Mongoose, Express, Angular, React, Git, CSS (Expert in all frameworks) and Docker
Roles and Responsibilities
Should deliver the wireframe into completed product on time.
Should provide technical suggestions for new requirements.
Should be proficient in English verbal and written.
Should manage the team with Junior Full Stack Programmers.
Should participate in requirements gathering.
Should work on wireframe if needed.
Should understand technical workflow and should follow the process.
Should submit weekly report.
Should be expert in the tools described above.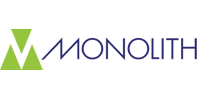 India, Chennai, Tamil Nadu, India