ROR Developer (Chennai, Tamil Nadu)
We are looking for a highly-skilled, professional ROR (Ruby-on-Rails) Developer to join our client's dynamic and growing team. You will be responsible for writing server-side web application logic
in Ruby, around the framework Rails.
Key Skills:
Ruby
Rails
Elixir
Rest API
PostgreSQL
JSON
Javascript
Roles and Responsibilities:
• Ruby 2.x,Rails 4.x and 5.x.
• Familiarity with tools for code-reviews, version control (git)
• Excellent experience in Databases like MySQL, PostgreSQL etc
• Hands on experience on frontend like CSS javascript.
• Sound knowledge on OOPS concept
4+ years of experience in core technology.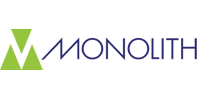 India, Chennai, Tamil Nadu