Media Operations Manager (Mumbai, India)
We are seeking a Media Operations Manager to support our Pre-Production, Production, Post-Production activities, dubbing, subtitling and new media projects.
The Media Operations Manager will track progress and manage the delivery of all assets from third-party vendors to Monolith clients. This includes maintaining schedules, following up on outstanding deliverables, and organizing assets for delivery to Monolith Clients.
The role will coordinate with third-party vendors for various projects ensuring the highest quality standards and managing budgets. This role will also be responsible for evaluating new potential vendors and working on new media technology projects.
Oversee on-time delivery and on-budget execution for all production, dubbing, subtitling and new media projects.
Hire vendors for location and on-site shoots (camera, lighting, Set designer, audio equipment & make-up artist, etc.)
Evaluate various production, dubbing and subtitling vendors and create database of Vendors along with their budgets.
Liaise between client and Vendors.
Coordinate with client and vendors to assess scope of work and challenges of projects.
Manage delivery assets of assets over secured network.
Create workflows for quick asset delivery while maintaining highest quality standards.
Travel as required in support of project planning and execution.
Any other tasks that a Media Operations Manager may be required to carry out within ongoing projects and towards larger business objectives of Monolith.
5+ years of experience as Media Operations Manager or the equivalent.
Strong written and verbal English communication skills.
Excellent Client management and problem-solving skills.
Organized and with great attention to detail.
Good Microsoft Excel skills (Pivot tables, Vlookup, etc.)
Basic Video & audio editing skills
Understanding of budgeting, Project costing, scheduling and technical workflows.
Experience in various television and film pre-production, production, post production environments.
Experience with scheduling post vendors and creating delivery schedules from the beginning to end of production cycles.
Experience with variety of digital media workflows.
Knowledge of wide array of media asset types.
Experience with international subtitling and dubbing workflows.
Ability to work independently while being able to contribute successfully to cross-functional teams.
Ability to manage multiple projects at once, follow through, and meet deadlines.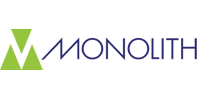 India, Mumbai, Maharashtra