AWS DevOps Engineer (Chennai, Tamil Nadu)
We are looking for a highly-skilled, professional AWS Devops Engineer to join our client's dynamic and growing team. We are seeking for a DevOps Engineer to help us build functional systems that improve customer experience.
DevOps Engineer responsibilities include deploying product updates, identifying production issues and implementing integrations that meet customer needs.
Key Skills :
The desired candidate should have expertise hands on experience in -
AWS
Linux
Helmcharts
Terraform
Ansible
Desired Technical Skills:
3+ years of professional experience as a DevOps Engineer
Experience working in and advocating for agile environments
Extensive experience working within AWS and with it's managed.
Strong experience working with automation tooling (Terraform, Ansible, etc)
Strong experience with containers (Docker, Kubernetes)
Strong experience with various managed and self-hosted CI/CD tooling (Jenkins)
Experience deploying microservice architecture, applications, and supporting services
Experience working on high-traffic, international systems
Familiar with software security best practices
Experience working within large-scale decoupled, service-oriented systems a plus
Programmatically create infrastructure in AWS, leveraging Autoscaling Groups, Security
Groups, Route53, S3 and IAM with Terraform and Ansible.
Ensure our systems are highly available and resilient.
Enable our product development team to deliver new code daily through Continuous.
Integration and Deployment Pipelines.
Proficient knowledge with Helm charts to manage and release of helm packages.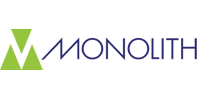 India, Chennai, Tamil Nadu