Academic Counsellor (Chennai, Tamil Nadu)
Guide students to make judicious & informed decisions about their career by explaining various courses offered by Monolith.
Support marketing activities by out-bound and in-bound calls to interested students on various courses and schedule meetings for a walk-through.
Academic Counsellor shall be responsible for collecting student information and support in various documentation till the admission procedures are completed.
Maintain records of all enquires and follow-up with replies on a timely basis.
Follow-up with fees collection as required and share receipts with the students.
Maintain welcome kit inventory for students.
Attending regular team meetings to clarify progress and performance-related expectations.
To support business development team on BTL activities.
Any graduate degree with proficiency in using Microsoft Office Package (Word, Excel, PowerPoint, Outlook), Google Suite and/or other business applications
Self-motivated, highly organised with multi-tasking ability.
Experience in marketing and sales conversion or as an academic counsellor an added advantage
Should be fluent in English and regional language Tamil. Knowledge in additional languages a great plus.
Enjoys working in a team-oriented environment and is highly motivated and communicative
Must be comfortable to work in a fast-paced, diversified demanding environment and copes well under pressure.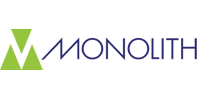 Ashok Nagar, Chennai, Tamil Nadu, India