Monolith India is looking to expand its presence in Chennai and looking for passionate professionals in Animation. The ideal person should provide insights and perspective in Animation lecturing strategies for the company, provide lecturing, evaluate emerging technologies and adept to changes.
Animation Lecturer Job Responsibilities
Lecturing students in 2D concepts.
Consult with other trainers and managers.
Create, distribute, schedule classes.
Communicate lecturing needs and online resources.
Maintain a database of all lecturing materials.
Create lecturing strategies, initiatives, and materials.
Review student performance and learning.
Conduct various modes of classes such as online, offline.
Identify student weakness and mentor them.
Qualifications / Skills needed
A sound knowledge in basics of Sketching, Character design, Storyboarding, 2D animation, motion graphics.
Experience and strong knowledge in 2D Animation.
Tool knowledge in Toon-Boom Harmony and Storyboard.
Prior teaching experience of 2- 3years is preferred.
Graduate degree in Visual Communication or related field is an added advantage.
Should be proficient in English.
Knowing other languages such as Tamil, Telugu, Malayalam, Kannada and Hindi etc are added advantage.
Self-motivated, highly organised with multi-tasking ability.
Illustrator
Adobe Photoshop
Toon-Boom Harmony
Toon-Boom Storyboard
Adobe Animate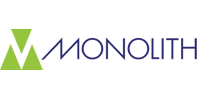 Research and Training Academy
Chennai, Tamil Nadu, India